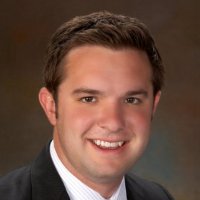 **Our office is now open for in-person appointments.**
Plan to Join Us for an Education Webinar:
Retirement Income Planning
on
Wednesday, June 23, 2021
6:00 PM - 7:00 PM
In this Retirement Income Planning webinar, you'll learn:
How to plan for when your retirement will start (including the impact of early retirement, delayed retirement, and working in retirement), how long it will last and the retirement lifestyle you want.
Steps to estimate the amount of money you'll need in retirement to meet your goals, factoring in health-care costs, taxes and inflation.
How to supplement fixed income sources such as Social Security and an employer pension with your retirement savings, including products and investment strategies you should consider, a sustainable withdrawal rate, and the best order to tap various accounts.
To RSVP:
Reserve your spot, contact me at 610.326.1570 or email at chris.griffith@lpl.com
Webinar will be online via Zoom. Information will be emailed after you RSVP.