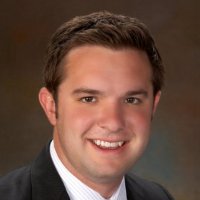 **Our office is now open for in-person appointments.**
Plan to Join Us for an Education Webinar:
Retirement Basics
on
Wednesday, April 28, 2021
6:00 PM - 7:00 PM
In this Retirement Basics webinar, you'll learn:
How to put together a retirement roadmap.
Factors that influence when you should retire & how long your retirement could last.
How to "crunch the numbers" by estimating your retirement expenses and retirement income, while factoring in inflation & taxes.
How to use tax-advantaged savings vehicles.
To RSVP:
Reserve your spot, contact me at 610.326.1570 or email at chris.griffith@lpl.com
Webinar will be online via Zoom. Information will be emailed after you RSVP.