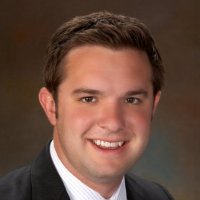 Join Us!
Social Security Seminar: Seven Keys to Enhancing Your Benefits



We'll share seven keys to enhancing Social Security benefits that include the keys to help you understand the basics of Social Security and when to take benefits, a deeper dive into working in retirement, and steps to rethink retirement strategies.
Date: Wednesday, May 15, 2019

Time: 6:00p.m. - 7:00p.m.

Place: Pottstown Branch (1550 Medical Drive)
Guest Speaker:

Beau Barrabee, CRPC

Retirement Consultant, Regional VP

Allianz Life Financial Services Co.
Light refreshments will be served
Space is limited! To reserve a seat, please call Missy at 610.326.3705 ext. 2257 or email missy.weber@lpl.com


The LPL Research Outlook 2019: FUNDAMENTAL: How to Focus on What Really Matters in the Markets is here to provide insightful commentary, economic and market guidance, and LPL Researches investment recommendations to help us navigate the year ahead.