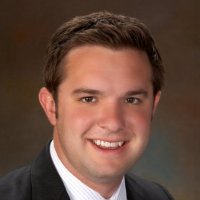 It's Tax Time and I can help minimize your tax season stress!
Pay no more than your fair share - We will ensure that you are positioned to pay no more than your fair share in taxes each year.
Develop an overall tax minimization strategy - We will help you develop an effective overall strategy as you pursue your long-term financial goals.
Align your financial picture - Align your 401(k) investment selections with your total financial picture.
Contact me at 610.326.1570 to enjoy a complimentary, no obligation tax planning review!
Specific individualized tax advice not provided. We suggest that you discuss your specific tax issues with a qualified tax advisor.
The LPL Research Outlook 2019: FUNDAMENTAL: How to Focus on What Really Matters in the Markets is here to provide insightful commentary, economic and market guidance, and LPL Researches investment recommendations to help us navigate the year ahead.